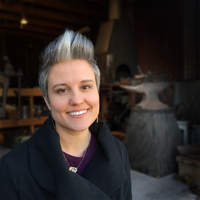 About Covert Metals

Covert Metals is a one-person metal working studio located in Denver, Colorado with roots reaching from New York to Texas. Each piece is hand crafted using traditional metalsmithing techniques.
Covert Metals emphasizes unique one of a kind design that melds contemporary styling with hand forged detailing. My hope is to bridge the gap between utilitarian items and wearable art.
Background
I honed my skills while earning a Bachelor of Fine Arts with an emphasis in small metals and sculpture. Inspired by the world around me I continued my education with a Masters in Cultural Studies.
My experience in metal work includes welding and blacksmithing. I've also been lucky to have the support of amazing mentors throughout my artistic journey.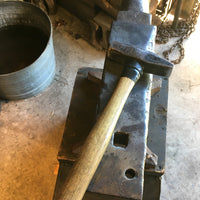 Inspiration
I still read printed books, and love sci-fi in all forms. When I'm not in the studio I'm outside hiking, running, or cycling. I eat all types of food and enjoy exploring new flavors. My work is a reflection of all the things I enjoy wrapped up in the importance of quality over quantity.